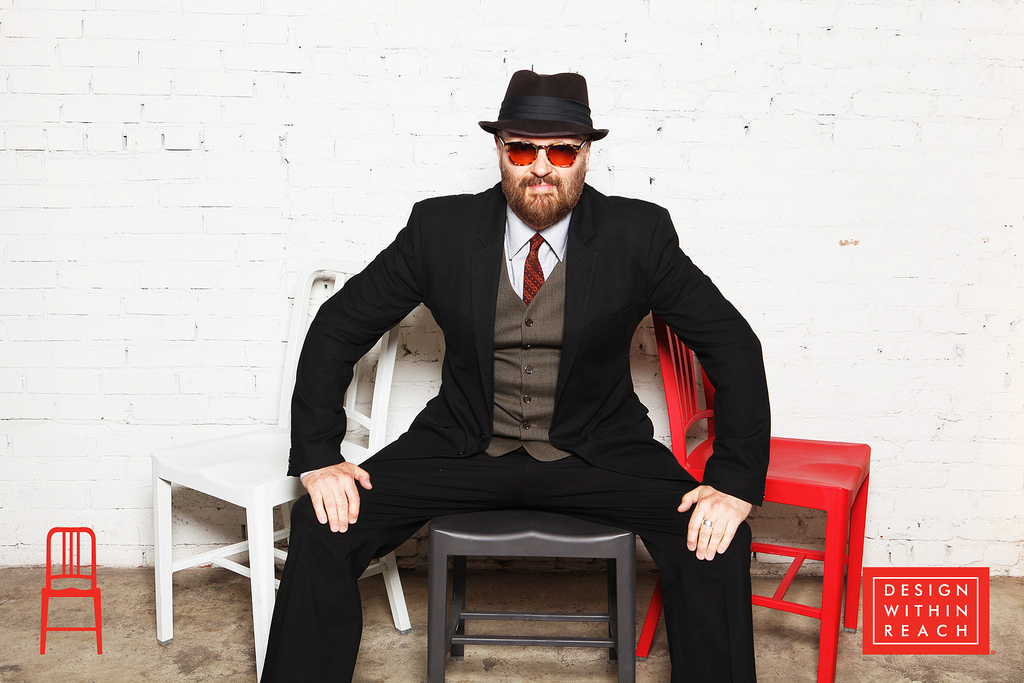 Born in Essex, England, Christopher Collicott studied graphic design at the Norwich School of Art and graduated with a Bachelor of Arts degree. After moving to London he worked at a design studio creating models for television commercials, print ads and album covers, in his spare time designing gift items for a functional art store in Covent Garden.

Christopher relocated to Los Angeles in 1982 and continued with model-making for the motion picture and television industry. He branched off into interior and decorative design, creating the interior, furniture and fixtures for Hot House, a home accessories store in Soho, New York. The next few years saw him introduce a line of decorative home accessories combining unusual materials in non-traditional ways, such as cement and glass vases and patinated metal bowls supported by wrenches. These pieces -- hand-made, short-run and limited-edition -- were sold in major museum and design stores, and were featured in many design magazines and books.

In 1990 Christopher pioneered the use of whimsical designs for functional items, designing monkey- and rabbit-shaped drawer and cabinet handles for a show kitchen for Metropolitan Home magazine. The handles, featured on the cover, were met with rave reviews and the line was expanded to include more animals and other kitchen hardware.

He moved to New York in 1999 and continued to create unusual functional items, from contemporary cast-resin wedding cake toppers available in cream, butterscotch and chocolate finishes to bookends with a machine-age style. These bookends, initially hand-made in a limited edition, were put into production by Kikkerland Design Inc. and led to a well received product line with the company.

Christopher has always been interested in paper folding, paper sculpture and pop-up books, and has an extensive collection dating back more than one hundred years. Over the past few years he has created three limited-edition, hand-printed and hand-assembled pop-up books which are included in many museum and university rare book collections.

Edging his way into architecture in 2002, he designed Stone Spa, near Union Square in Manhattan, from facade to three-level interior including retail space and secret garden. Taking as themes the tranquility of water and the play of light, he used a subtle blending of colors coupled with unusual materials and surfaces to create a relaxing and soothing environment which rewards the visitor with unexpected details. The spa was featured on the cover of American Spa magazine and was named one of New York's best spas by New York magazine.

Since then, Christopher has designed four more day spas, with the latest being the Chopra Center at Manhattan's Dream Hotel.
The Solar Queen waves to the real Queen.